San Diego, California, is an excellent location for office buildings due to its appealing blend of business-friendly environment and stunning natural surroundings. The city's pleasant year-round climate, beautiful beaches, and vibrant cultural scene create an attractive backdrop for any workplace. Additionally, San Diego boasts a diverse and skilled workforce bolstered by prestigious universities and research institutions. If you want to build an office building in San Diego, California, here are the city's six best office builders.
---
DPR Construction
5010 Shoreham Place, Suite 100, San Diego, CA 92122

DPR Construction, a leading self-performing general contractor and construction manager, has made a significant mark in the industry, focusing on technically complex and sustainable projects. Specializing in advanced technology, life sciences, healthcare, higher education, and commercial markets, it boasts an impressive portfolio ranging from large-scale new constructions to smaller, specialized ventures. Founded in 1990, DPR's entrepreneurial journey is a remarkable tale of success. Repeatedly recognized for its innovative practices, DPR has been honored with accolades, including being named one of the "100 Best Workplaces for Innovators" by Fast Company in 2023 and ranked #6 in the "Top Contractor List" by Engineering News-Record.
Brian Gracz, the Southwest Regional Leader and Leadership Team Member, and Scott Sass, the San Diego Business Unit Leader, are spearheading DPR's strong leadership. Both experienced professionals have played pivotal roles in DPR's growth and success, bringing their expertise to diverse regions and projects.
---
Suffolk Construction Company
1420 Kettner Boulevard, 5th Floor, Suite 500, San Diego, CA 92101
Suffolk Construction Company is a prominent national enterprise well-known for its end-to-end services in building, investing, and innovation. With core expertise in construction management, it offers additional vertical service lines encompassing real estate capital investment, design, self-perform construction, technology start-up investment, and innovation research/development. Boasting $4.5 billion in annual revenue, Suffolk employs 2,400 professionals nationwide and serves clients from diverse industries, including the healthcare, education, transportation, and commercial sectors.
As a privately held company led by founder, chairman, and CEO John Fish, Suffolk has received accolades like the Architectural Award of Excellence from LABC and the Architecture Award from AIA. It holds affiliations with prestigious organizations like Associated Builders and Contractors and Associated General Contractors. Publications such as the San Diego Business Journal and The Real Deal have also featured Suffolk's notable projects.
---
T.B. Penick & Sons, Inc.
15435 Innovation Drive, Suite 200, San Diego, CA 92128
T.B. Penick & Sons, with a remarkable legacy that dates to 1905, stands as an agile pioneer in the ever-evolving construction landscape. This esteemed company excels in delivering precise projects that meet tight schedules and budgets while embracing cutting-edge technology and sustainable practices. With over 105 years of experience, T.B. Penick & Sons is known for its award-winning general construction, offering expertise in diverse market sectors. Its proficiency extends to delivery methods that include design-build, lease-leaseback, and CM at Risk. The company's principals, Marc Penick, CEO, and Tim Penick, President, lead the firm with vision and expertise.
Proudly affiliated with the Associated General Contractors and the American Institute of Architects, it continues to shape the industry. Featured in publications like For Construction Pros and Los Angeles Business Journal, the firm's dedication to excellence shines in everything that it takes on.
---
Bayley Construction
23101 Lake Center Drive, Suite 200, Lake Forest, CA 92630
Bayley Construction is a highly regarded full-service general contractor with a strong presence in Washington, Arizona, and California. Staffed by over 180 passionate team members, it tackles complex challenges with a "can do" attitude, drawing on its extensive experience in education, retail, entertainment, office, sports, and government projects. The firm's expertise spans various delivery methods, including negotiated guaranteed maximum contracts, GCCM, Design, Bid, and Build. Bayley shines when it comes to historic renovation, seismic retrofitting, adaptive reuse, and new construction. Its expertise enabled it to be the recipient of the 2023 AIA award for Tenant Improvement Under $5M. The firm is also proudly affiliated with Associated General Contractors and Design-Build Institute of America, Bayley Construction.
The company's principals, Steve Grasso and Kenny Ellis, bring decades of experience and client-focused dedication to the team.
---
Pacific Rim Mechanical
9125 Rehco Road, San Diego, CA 92121
Since its inception in 1987, Pacific Rim Mechanical has remained dedicated to its core values of honesty, integrity, and respect for customers and employees. As a full-service mechanical engineer and HVAC/plumbing contractor based in Southern California, it specializes in providing energy solutions, HVAC controls, and service and maintenance for diverse commercial, biotech, institutional, healthcare, and industrial facilities. For over three decades since its inception, Pacific Rim Mechanical has taken pride in its affiliations with the Associated Builders & Contractors and the Association of Energy Engineers. The company was featured in the 2014 edition of the Insurance Journal.
At the helm of Pacific Rim Mechanical stands Joe Mucher, the esteemed Chief Executive Officer and President, leading the team's unwavering commitment to excellence.
---
Wheelihan Construction, Inc.
2598 Fortune Way, Suite L, Vista, CA 92081
Wheelihan Construction is a highly regarded commercial building and construction management firm based in North San Diego County since 1990. As you can see in the firm's exceptional track record in Southern California, its expertise encompasses various projects, including ground-up buildings, restaurants, breweries, nightclubs, tenant improvements, and historical renovations. What sets it apart from others is the personal involvement of Mike Wheelihan, the president. He has 42 years of experience in the construction industry, and from pre-construction to the final punch list, clients benefit from direct contact with him, ensuring seamless project operations.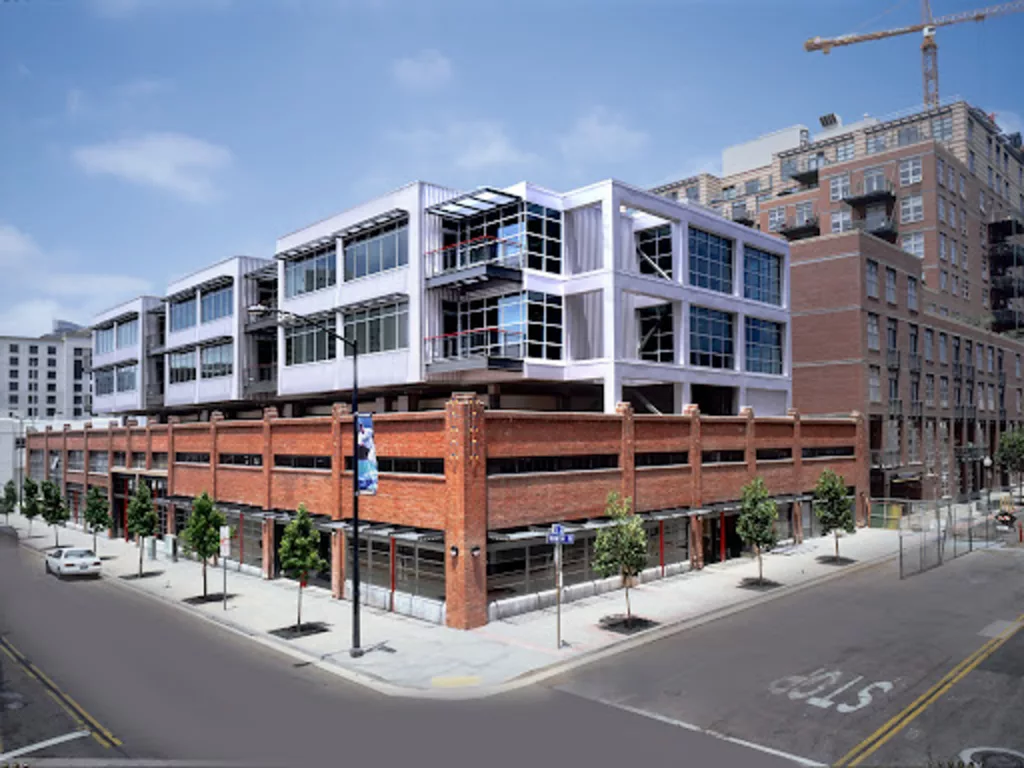 Wheelihan Construction received the 2012 Orchid Award for San Diego and is affiliated with the California Craft Brewers Association. Its work has also been featured in the 2018 East County Magazine publication.